Pink Floyd Exhibition At The V&A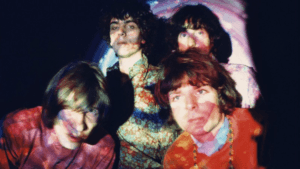 Pink Floyd Exhibition At The V&A.
Kicking off on September 10th at the Victoria And Albert museum London, Pink Floyd memorabilia will be featured in an exhibition titled You Say You Want a Revolution: Records and Rebels 1966-70.
A statement from the museum reads: "This major exhibition will explore the era-defining significance and impact of the late 1960s, expressed through some of the greatest music and performances of the 20th century alongside fashion, film, design and political activism. "The exhibition considers how the finished and unfinished revolutions of the time changed the way we live today and think about the future."
Some of the ground work for the V&A show has already been done. In 2014, a Pink Floyd retrospective organised by one of Italy's biggest music promoters was abandoned following a reported dispute over fees and intellectual property rights. A worldwide tour of hundreds of exhibits, including designs and recordings, had been planned. A giant inflatable pig, featured on the cover of Animals, and the stage sculpture of The Wall are among artefacts that are now likely to come to the V&A instead.
Tickets are available directly from the V&A