Which One's Pink? – A Tribute To Pink Floyd Host Benefit Gig For Former Lead Guitarist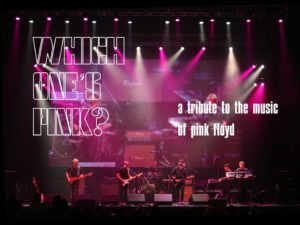 A Special benefit concert taking place on the 18th May at
19:00
–
23:00 PDT at 

The Canyon Club & Special Events Center

, Agorua Hills, California by Californian based tribute band  W1P (Which Ones Pink?) has been set up in aid of former lead guitarist John Stack.
Former W1P (Which Ones Pink?) lead guitarist John Stack has been in a horrible motorcycle accident requiring multiple surgeries and a long, difficult rehabilitation. Which One's Pink? and friends are putting on a very special concert to benefit John's family in this very challenging time. This show will feature an awesome set of Pink Floyd from Which One's Pink? and incredible performances from John's large stable of musical friends. We also plan on holding a silent auction of very cool items!
Please come support John and his family at what promises to be an incredible event. Tickets are available from ticketmaster by clicking here
For those unable to make the event, With the advances on technology you will now be able to watch the show streamed live to your home. To tune in you can do so by clicking here
If you wish to donate, a GoFundMe page has been set up to help his through his difficult rehabilitation and medical surgeries. https://www.gofundme.com/john-stack-medical-bills
From all of us at A Fleeting Glimpse we wish them the best of luck in helping Johns recovery