Nick Mason : Talks To Rilling Stone On New Solo Box Set, Reviving Band's Early Work Onstage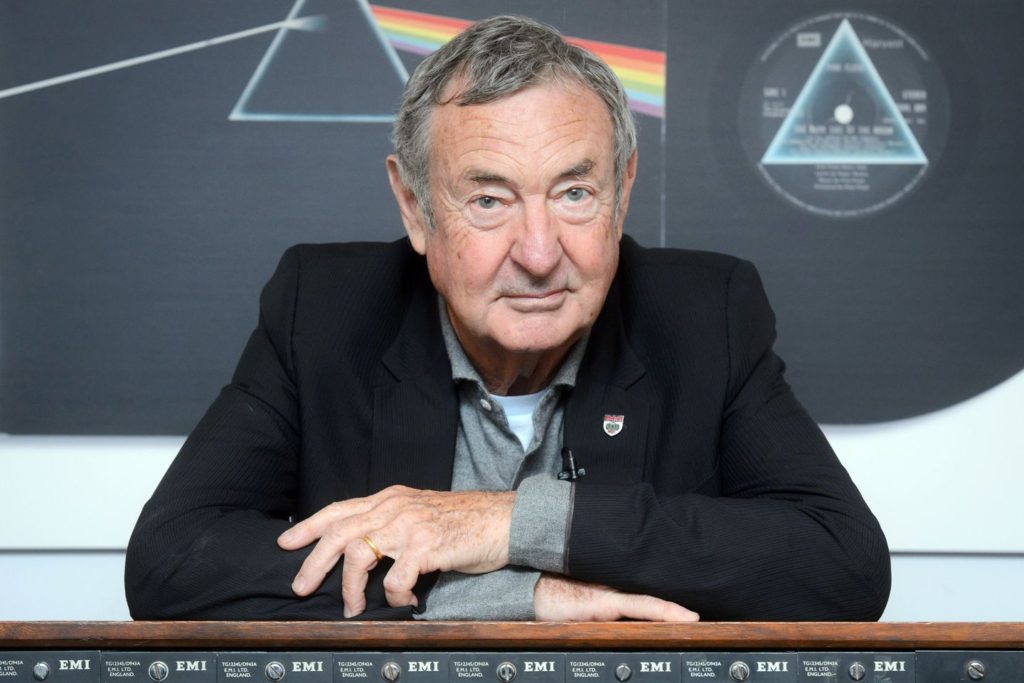 "Just for once, we couldn't find an anniversary," Nick Mason says with a laugh, explaining the imminent arrival of Unattended Luggage, a new box set of the Pink Floyd drummer's solo work, on August 31st. The three-disc reissue, in vinyl and CD editions, collates Mason's eclectic releases under his own name in the early and mid-1980s, as Pink Floyd hit their theatrical peak with The Wall, then ruptured over creative control and direction. Nick Mason's Fictitious Sports, made in 1979 but not issued until 1981, was the drummer's holiday in the jazz avant-garde, recorded with a large corps of American musicians performing compositions by the pianist Carla Bley. The synth-heavy prog-pop of Profiles, from 1985, and the 1987 film score White of the Eye came out of an extended period of collaboration with 10cc guitarist Rick Fenn that included creating music for advertisements and documentary soundtracks.
"It was a very dead time," Mason says, referring to the four years between The Final Cut, the Floyd's last album with bassist Roger Waters in 1983, and the group's late-Eighties rebirth with Mason, guitarist David Gilmour and keyboard player Richard Wright. And, the drummer insists, "I found this other work absolutely fulfilling," including the commercials. "'Jingle' is such a derogatory word. But if you get it right, there is a great sense of satisfaction."
Mason is also on the phone from London to enthuse about his return to live performance – 13 years after the classic Floyd lineup's last concert appearance in 2005, at the Live 8 concert in London's Hyde Park – with Nick Mason's Saucerful of Secrets, his first band as a leader. The quintet features Mason, now 74, and bassist Guy Pratt, who played with the post-Waters Floyd and Gilmour's solo band, with an unlikely pair of deep-cut fans – guitarists Gary Kemp of Spandau Ballet and Lee Harris from Ian Dury's Blockheads – specializing in the Floyd's psychedelic and space-rock canons prior to 1973's The Dark Side of the Moon, with an emphasis on the compositions of founding guitarist Syd Barrett.
The set lists at Saucerful of Secrets' four London club shows in May included the Floyd's early, improvising signature "Interstellar Overdrive"; the galactic title piece from Gilmour's 1968 debut, A Saucerful of Secrets; rare outings of songs from the '69 and '72 soundtracks, More and Obscured by Clouds; and, in the encore, "Point Me at the Sky," a 1968 single that Mason can't remember ever playing live with the Floyd. He tours England and Europe with his Saucerful of Secrets in September and expects to bring the group to America in 2019.
The full interview is available to read online by clicking here.