Nick Mason :Names Most Underrated Pink Floyd Member, Addresses Waters Vs. Gilmour Feud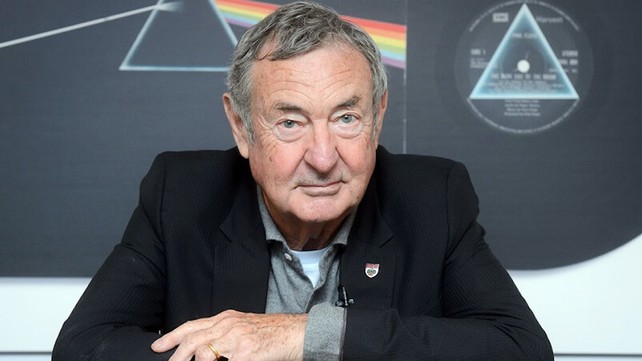 During a conversation with KSHE 95 a mainstream rock radio station licensed to Crestwood, Missouri which serves the Greater St. Louis area. Pink Floyd drummer Nick Mason discussed the band's legacy, while also singling out the band's most underrated member in his opinion, addressing the feud between Roger Waters and David Gilmour, and more.

---
Of all of the great Pink Floyd records – 15 studio albums, three live albums – you were the only member to appear on every single one. Isn't that amazing?
"Well I'm not sure if I'm on every album, there's probably two or three tracks that I didn't play on for whatever reason [you can read about Carmine Appice talking about playing drums on Pink Floyd's 'Dogs of War' track off 1987's 'A Momentary Lapse of Reason' here], but yeah, it's a nice sort of thought really.
"It's not that I felt that there should be more recognition. Actually, if there should be more recognition, it's probably for Rick [Wright, keyboards]."
That was sad when he passed a few years ago.
"It was. I think when reviews look back on some of the music that we played, he had such an integral part of the sound."
Let's talk about this tour you're going to have. It's a concert that will deal with the first two records of Pink Floyd. Would it be accurate to term the early Pink Floyd stuff as trippy?
"It wouldn't be entirely accurate because there's a mix. We're pointing out that it's really not just the two albums; it's really all the albums just before [1973's] 'The Dark Side of the Moon.'
"Yes, there's a what you would call a trippy element, but something, something like [1967's] 'Piper [at the Gates of Dawn]' – the first album – it's also got this rather odd English, almost folk-music thing. It's a very curious mix."
Isn't it kind of funny, the Pink Floyd fans, there's such a wide age span…?
"It's understandable because 'The Dark Side of the Moon' was such a huge leap for us from being what was known as an underground band into being pretty over-ground. A lot of people think we kicked off with 'The Dark Side of the Moon,' that there was nothing else before.
"Actually, the station of the band, there's quite a lot of work leading up to it, ideas that have developed over the 5-6 years period."
Can you tell us exactly what the show [of your new band Nick Mason's Saurcerful of Secrets] will be like? Will you speak?
"Yeah, I will certainly say something. I'm preparing a speech. I think, hopefully, we will all say something at some point during the evening.
"Quite honestly, exactly what we are going to do is not yet set in stone because we've been playing in Europe quite a lot, we've got a set that we really like, but I think for the USA, we will try a couple of songs, maybe switch some things around."
Do you see these shows as being two-hour events, two-and-a-half-hour events?
"Certainly not two and a half. My own belief is that a two-and-a-half-hour concert is a bit, well, at my advanced age, a bit too long. I think there's a sort of a happy length to a show or to an event.
"It can vary a bit with the audience, there's some flexibility in the thing. I always liked the idea of 'leave your audience wanting more' rather than giving them more than they really want."
It must be very satisfying to you at this stage to tour America again.
"Yeah, I'm really looking forward to it. There's something great what I re-discovered – the pleasure of touring with a relatively smaller entourage rather than the full 200-piece traveling circus.
"It's more intimate. The sense of a band playing together is much stronger and the sense of the smaller venues where you're engaging the entire audience rather than the first 50,000, the rest of them are playing frisbee and doing drugs in the back."
What would it take for those [Roger Waters and David Gilmour] guys just to be friends? Not to tour, not to play a one-off show – what would it take just to be friendly to one another?
"Probably a sort of an evening in a pub really. I'm not sure. There's some deep sense of differences, particularly I think of Roger's part of what he believes is important in music generally, I think.
"You can never tell, sometimes people are just going to carry on arguing for the rest of their lives, sometimes all it takes is one moment to bring it back."
I read that thing that you said too, that Roger puts more credence, has more respect for songwriters than he does for singers and guitar players like David. And right there is a big issue. A night at a pub isn't as simple as we think it will be, it would take a few nights at a pub?

"Yeah, probably would. Probably would take a week."