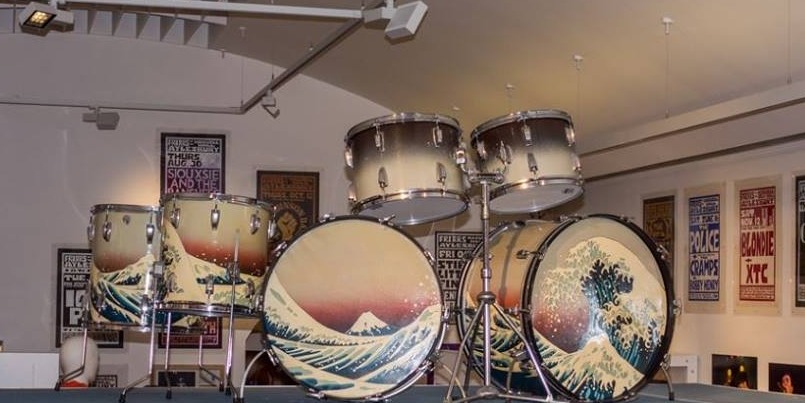 In 1972 whilst touring Japan with Pink Floyd, Nick Mason became inspired by the Japanese landscapes and subsequent art decor surrounding the various landmarks the band visited.
During 1973 Nick mason commissioned artist Katy Hepburn to paint his 1972 Ludwig kit with Japanese artwork influenced directly from the works of Katsushika Hokusa who was the leading expert on Chinese painting in Japan.
He is best-known for the woodblock print series 36 Views of Mount Fuji, which includes the iconic image, The Great Wave off Kanagawa.
The artwork was resurrected in 2022 for Nick Mason's Saucerful Of Secrets Tour as part of his DW custom drum-set.

Playlist: Nick Mason Drumkit
Thanks to the wonders of technology, we are able to showcase to you the original "36 Views of Mount Fuji" print series from Hokusa in which Nicks "Waves" drum kit was inspired from.