On 11 March 2012 whilst on tour with The Wall, Harry Waters performed a 'solo' show. Here's a brief report with some pictures & video from our good friend Simon Wimpenny.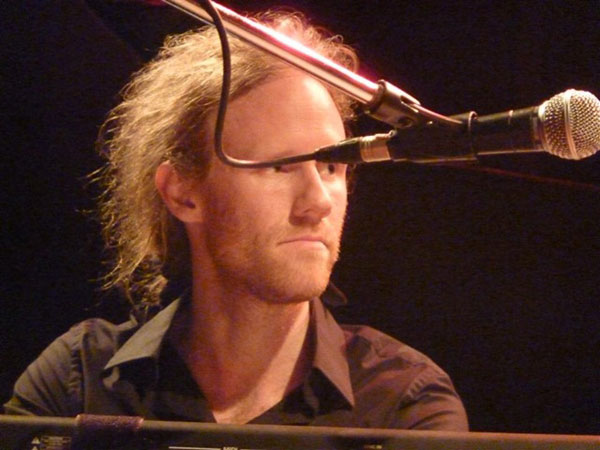 Last night Harry Waters played a solo gig in Buenos Aires with his band and several local musicians.
Harry and his band went onstage around 9:15 and played for a good couple of hours non-stop. It's pretty much a jazz set that Harry does, and even though I'm not the biggest fan of jazz music, the quality of the musicians was amazing–not only Harry's playing, but also the guy on the double bass (he calls his bass Rachel!) skill and passion were unbelievable. He was so into the music as he played. Later on in the set, Harry was joined by Dave (Kilminster) and the two of them plus the bass player and drummer from Harry's band jammed for about 15 minutes. A lot of people in the audience were fans who were attending The Wall shows and obviously knew of Harry and Dave. Dave kept playing a few licks and riffs to Comfy Numb and Another Brick in with the other melodies he was playing. The crowd obviously recognized these clips and cheered as he kept playing them.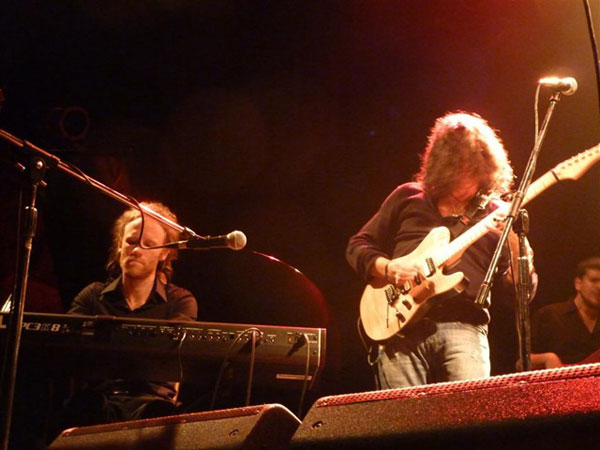 After Dave left the stage, Harry was joined at first by Kip Lennon, who sang vocals on a track with the band, and then Harry was joined by Marky Lennon, who did vocals on another track. Both these guys have fantastic voices, and again, it's worth checking out some of their vocals on material they write and sing for their group, Venice.