A Fleeting Glimpse is delighted to welcome on board another survivor from the halcyon sixties Ian Macintosh. Ian has written a 3 part series of stories about those days, with liberal dashes of Pink Floyd memories. We hope you enjoy reading these as much as we did.
Another Hippy Remembers Part 1
July 29th 1967. The sun is shining, 'All You Need is Love' and 'See Emily Play' dominate the pirate radio stations, and Terry has talked me into thumbing our way up to London to do some cruising down the Kings Road, Chelsea, then off to the First British Love-in at the Ally Pally in Wood Green. I'm on summer hols from Oxford High, Terry is on hols from Morris Motors Post Rooms.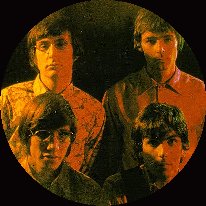 The plot was hatched at a Friday evening party. Terry held out the advertisement in the Melody Maker. The list of performers at the Love-inwas enough to confuse and excite a couple of moddy boys on the look out for more exotic and cerebral pleasures than soul music and scooters.
Eric Burdon and the New Animals, Crazy World of Arthur Brown, Creation, Tomorrow, the Pink Floyd, Blossom Toes, Sam Gopals Dream (featuring a younger Lemmy), Apostolic Intervention, Brian Auger Trinity and Julie Driscoll, plus various art groups and members of the Scaffold hosting proceedings.
So, alibi in place ("I'm staying at Terry's for the weekend!"), we headed 'up the smoke'.
Now, I had already worked up a sort of crush on Syd Barrett at the ripe old age of fifteen. Syd was enjoying a reasonable amount of second division press coverage as the poet / painter leader of this psychedelic group who 'recreated the LSD experience on-stage'. I latched on to Arnold Layne from the first, and related to the composer on many adolescent levels. I still think today that Emily was, and is, the finest 3 minutes in music. Now I was going to experience the man's work first hand.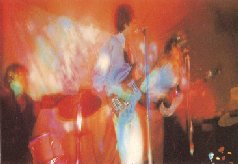 From a Shepherd's Bush drop off we headed for King's Road, and made a beeline for Dande Fashions, purveyors of fine shirts, indian scarves,caftans and bells. Terry paid a fortune for a salmon pink and gold shirt( which I still possess), and a cow bell, while I looked on enviously. We took in some antique books of Fairy Tales in the Chelsea Bookstore, wandered Kensington Markets and watched the beautiful barefoot girls dressed in granny nightdresses and little else, then headed north for Wood Green with the smell of patchouli and sandlewood clinging to our clothes.
Wood Green station, Dark, pouring with rain, where the hell did summer go? It was a slow, damp walk up the hill to the Ally Pally, but as we approached, any depression we felt just melted away. The Ally Pally was alive with light, and several hundred damp souls were gathered around waiting to go in. This was a show in itself – 'blocked' mods in bright caftans twitching and chewing nervously…flower children with flowers in their hair, petals on their faces, carrying good joss…girls straight out of a Rackham painting…older hippies looking contemptuously at the younger heads…face and body paint…photographers…dandies…tramps…all standing in the rain, tinkling, and waiting .
In the background, from deep within the bowels of the Palace, we could hear the sounds of instruments tuning up and sound checking. And there, clear in my mind as if it were yesterday, a series of cavernous Floydian organ runs. My mind was already blown. Suddenly, the hold-up cleared and in we poured in, handing over one pound in coppers to an amused freak on the door – "I'll trust you" he said and dropped the bread into the box. We were in!
How to describe the Hall. It was already full, and there was a long stage divided in two at one end of the building. But the best thing were the light shows. Every wall, from ceiling to floor, had white sheeting covering it, and every white space had projections swirling and flashing and dissolving across it. Mark Boyle's Sensory Laboratory blew some stunning liquid shows, there was film of a baby in a bath running at one frame per second, avant garde films, animations, flower motifs, kaleidoscopes, Op Art, strobes (including a WW11 searchlight with a strobe device attached) slowed down voices, vast industrial sounds, more liquids. Across the two stages a vast montage of liquids slowly revolved and pulsed – very prehistoric outer space. The sources for the projections were numerous high lighting towers strategically positioned around the great hall. This was apocalyptic stuff for a young flower child, and I felt an extreme sense of revelation coming over me; that this place and these people were emerging with a completely new tribal culture, language and symbols – from the underground. Just consider the semi-religious nature of the band names, and you can sense the effect.

The crowd – 10,000 wide eyed, spaced heads…TV crews…Yoko Ono happening…tripping girls in states of undress playing with dolls…face painting flowers, third eyes, OM signs…tinkling bells…very fairy tale and Indian rather than Red Indian…a market with Oz, IT and Gandalf's Garden on sale…joss, and more joss…lots of smiling at strangers…
And of course, the music.
We'd come to see The Pink Floyd, but we saw so much more. Someone dressed as a Cardinal did most of the MC-ing, and the first band I recall was Creation, a parallel band to the Who, but in my mind Creation had the psychedelic edge. The guitarist, Eddie Phillips, was the guy who introduced the practice of pulling a violin bow across the guitar strings. This was borrowed by Jimmy Page and used to great effect later of course. Creation were pure psychedelic / pop art. And so right for the time and place we found ourselves in. They always brought a 2 metre high paper screen on stage with them whenever they played. At the climax of 'Painter Man', the singer sprayed day-glo coloured paint across the screen, and as the band collapsed into a cacophony of violin bow induced feedback and power chords, he set fire to the screen! They were banned everywhere of course.
Tomorrow occupied that same sort of space as Creation, but more Kings Road in appearance. They had a Floydian style hit called 'My White Bicycle', inspired by the Dutch Provo's free bike scheme in Amsterdam. But I recall most vividly their version of 'Strawberry Fields Forever'. The Beatles claimed they couldn't play this stuff live, but Tomorrow could, and some. Steve Howe could recreate the backwards guitar solos live, and heavy. They were a UFO and crowd favourite, and to many were the most impact that night.
Then a treat, the Crazy World of Arthur Brown. A two piece Crazy World, Vincent Crane and Carl Palmer, commenced the set with some fantastic Jimmy Smith influenced instrumentals that allowed Vincent, head permanently down on his chest, to go off on some virtuoso runs into the stratosphere. Then, in a cheesy strip joint spruker voice, Vincent introduced Arthur. He was the manifestation of some Celtic nightmare, wearing only a sort of wretched loincloth, his chest spattered in woad and wearing a silver face mask, he twitched and lurched onto stage doingsome kind of manic version of a shamanic dance. I was struck by the juxtaposition of the vast liquid show behind the band, and this skinny creature – very pagan. Girls in the audience screamed as he removed his mask, revealing a face covered in black and white war paint ( a popular look for bands at the time). He sang the brilliant first single, Devil's Grip, and of course 'I put a spell on you'. But the highlight for Terry and myself was the hilarious song 'Give Him a Flower'. He could laugh at himself too. Stunning metallic Hammond- driven psychedelia.
Unlike the Techncolor Dream (sic) eight weeks before, the Floyd came on around 2 or 3.00am, sort of midway through the night it seemed. Much has been written about this gig, especially June Bolan's recollection that Syd was too out of it to play, and that it was Syd's final gig with the band. Well, it wasn't Syd's last gig,and Terry and I have a very different memory.
Syd was in fact just about first on-stage, full 'Granny Takes A Trip ' costume and Dylan curls. Roger Waters was dressed in his red flares and pink shirt, cutting an almost beautiful, mythical, bestial figure with his lyre bass in hand. The crowd moved back from the stage – this trip was going to be loud. They hardly acknowledged the audience, there was an air of solemnity pervading everywhere. They started with Astronome Domine, and followed with 'Pow. R Toc H', during which Rogers lips seamed to grow into a maw like appendage as he did his scream. All through this, the music was G-R-E-A-T, original, and evocative. The band just seemed to use the light show that was there, but as that was probably Mark Boyle, the UFO lensman, then there was no problem – it was all so f*cking beautiful and original. I cannot recall the other tracks, but there was no 'Arnold' or 'Emily', although I remember a piece that was Emily-ish which might well have been 'Reaction in G'. Each piece was many minutes long, lots of improvisation, and the Floyd inhabited a space all their own. There were no magic moments as such from Syd, it all seemed very intense and workmanlike, but when it was over, we all felt that we'd witnessed something special. Space music? Absolutely! Intentionally or not, that's where they took you. Inner and outer.
There were many other bands playing after that, some brilliant, some pretty dire. But for Terry and myself, it was the first day of a new perspective on life. At dawn, we wandered out of the Ally Pally as if we'd passed through an initiation. Geeze…London was sunny and misty in the morning. We headed for Portabello Road and Notting Hill Gate, then caught the bus back to the city of dreaming spires.
Back in Oxford we admired the UFO posters we had bought (mine is still on my wall) and hatched plans for the rest of the summer,culminating at Christmas On Earth Continued at Earls Court in London. Syd's final Floyd official gig at the head of the Pink Floyd…
Another Hippy Remembers Part 2
Summer turned to winter. From tentative seeds, we had become flower children in full bloom. Along the way we had eagerly sought out the music that spoke most of what we were experiencing. And now , as Christmas approached, we were anticipating 'Magical Mystery Tour' to hit the airwaves to cap off a year of psychic revolution.
Flower power was the thing throughout that summer, and many like me dropped out of the mainstream. Festivals were sprouting up everywhere.
At Windsor Festival, The Pink Floyd were top billed along with Arthur Brown. To the dismay of the crowd, the Floyd cancelled at the eleventh hour due to Syd Barrett suffering "…nervous exhaustion…", only to be replaced by Andy Fairweather-Lowe's white soul band, Amen Corner, and ex Manfred Mann vocalist, Paul Jones, performing solo. The crowd were not pleased, and when Fairweather – Lowe dropped to his knees for a little theatrical testifying, the crowd did a little testifying back.( Ironic, considering Fairweather-Lowe's close links to Roger Waters today.)
All was not well in clubland, the writing was on the wall. UFO had by now moved to the Chalk Farm Roundhouse and a looming demise, Electric Garden had become Middle Earth, and soldiered on at Covent Garden.
However, dozens of commercial Blues and Psychedelic clubs opened in their wake, providing a lot of the creative energy that fuelled the 'underground'.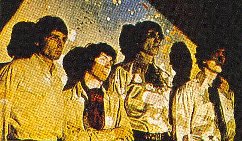 We were abuzz with speculation about the Floyd's expected demise, when another all-night Love-in was announced for December 22nd at Earls Court Olympia, London, featuring The Pink Floyd, with Syd Barrett! 'Christmas on Earth Continued', as it was called', featured another celestial line-up…Hendrix… Traffic(who replaced an advertised The Who)…Tomorrow…Soft Machine…Eric Burdon and the Animals…Sam Gopal Dream…Graham Bond…The Move.
This was a much more commercial event than we were comfortable with, however, the music alone would have induced Terry and I to crawl over broken glass to be there, so plans were made, plots hatched, and off we duly went.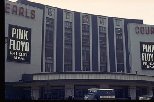 Olympia was a much more cavernous venue than the Ally Pally, and the focus was on two stages, facing each other across the vast hall. Bands were playing alternately, causing the majority of the 10,000 crowd to turn, first left for fourty minutes, then right and so forth, like a colony of paisley penguins!
The light shows, if anything, surpassed the amazing Ally Pally event the previous July, with the wall to wall coverage and dreamscapes. ( Mark Boyle's Sensory Laboratory was specifically billed as support for Soft Machine, and the Floyd had announced the first appearance of their fabulous new '3D lightshow'.) We were absolutely wired for a good time and the bands didn't disappoint us.
Soft Machine, with Kevin Ayers resplendent in pre-punk black string vest, climaxed with the ultimate Dada version of 'We did it again' as Robert Wyatt leapt into a full bath of water, that just happened to be on-stage with them! At least, we assumed it was water.
Tomorrow powered through their unique mix of heavily Beatles influenced psychedelia. During 'Strawberry Fields Forever' Twink(drums) and Junior (bass) performed a mimed fight whilst being subjected to the most powerful strobe light effects I've ever witnessed. Steve Howe was a revelation, moving from raga to classical to Barrett – style anarchy with an almost arrogant ease.

Traffic, still with Dave Mason, even performed 'Hole in my shoe'. Steve Winwood was into his white cheesecloth period, and their music was so unlike anything else around that they occupied a totally original space. The song, 'Here we go round the Mulberry Bush' was very typical of their trippy, watery sound at that time.
Hendrix – voom! All light shows were killed for his performance. Noel Redding was constantly niggling Jimi, playing bass behind his head as Jimi performed his tricks with his guitar. It was the first time I saw Hendrix with his Gibson Flying Arrow, and the tension on-stage produced some electrifying music.
Note: for real seekers of the truth, two good records of this event are available. The video,'Jimi Hendrix Experience' produced in 1967/ 8 by Peter Neale., contains quite a bit of footage from the Saville Theatre, and importantly, extensive grabs from 'Christmas on Earth…". A snippet of the 'COE' show also opens 'Hendrix at Monterey', with a performance of 'Wild Thing'. Tomorrow's full performance at Olympia has recently surfaced on "Tomorrow – '50 Minute Technicolour Dream' CD – recommended!
Back at Olympia…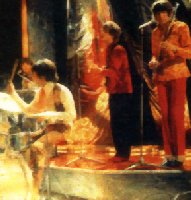 We were all in a state of high anticipation as The Pink Floyd's roadies set up their equipment. 'Piper at the Gates of Dawn' had been released in the interim since the last time I had seen the Floyd, and it had quickly become emblematic of the times. UK psychedelia leant very much towards childhood myth and literature – misty nights, Dickensian bed-sits, The British Raj, Fairy Tales, Midsummer Nights Dream, Tolkien and Art Deco. Quite a different vibe to the more down to earth and organised American trip – a sort of parallel dimension really. 'Piper' mirrored the European scene as well as had ' Sgt.Pepper', and we had played it constantly throughout the summer. It was, and is, timeless.
A set of perspex, two dimensional triangles, about 5 foot high, were positioned across the Olympia stage. Each triangle had random concentric circle motifs etched into them, and these circles picked up the light as it passed over the perspex. Introduced by John Peel, the Floyd set up amongst these shapes, enclosed within this weird environment of floating, geometric designs. The music kicked – in, and then it hit us.
Syd was sat on the floor, right out front. He looked beautiful in every sense, the Dylan curls (the look that year!), the satin and the scarf. But Terry shouted in my ear,"Syd's guitar isn't plugged in!" And sure enough, Syd's arm hung loosely over his famous Telecaster, no lead evident, and he just gazed out across the crowd – calm, but dis-engaged with his band. The full catastrophe! Yet the music was still that unique sound that we had witnessed first hand the previous July. Lots of Rick Wright organ and Water's bass, and strangely enough, guitar. We later heard that David O'List (The Nice) would often fill-in Syd's parts from the wings, and maybe this was what we could hear. At this point, it would be important to underline the 'ritual' effect of The Pink Floyd on stage – much the same as a Dead concert. They had defined an original form, and defined their audience. There were no predecessors or competitors, so their very presence elicited a 'high' whenever they appeared. This was a short set though, and as history records, Syd's last official appearance with the band. (However, there has been much talk about some five piece gigs – Col suggests he may have witnessed one – but to all intents and purposes, I believe that this was the final gig of the classic line-up.).
The night drifted by after the Floyd, and Terry and I emerged into a freezing cold sunny day, and a sleep on the pavement at Sloane Square.
1968 loomed around the corner, flower power was dying as a scene. But for a lucky few, the psychedelic ideal would never fade. The combination of light and sound had occurred in a way, which was unique, and so, lives on as a true innovation. To paraphrase the good Doctor Thompson, 'I saw bigger and louder Floyd shows, but somehow they never seemed brighter than when it was Syd's Floyd'.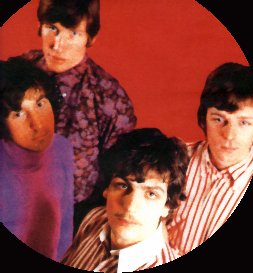 Another Hippy Remembers Part 3
So, "…the roads of excess lead to the palaces of wisdom…" and what a strange trip it was turning out to be.


1971 and people were bursting into flame everywhere. 'Glams' had replaced 'grams' and I felt old and I was only 22. Friends were going down, optimism was changing to onanism, and we were looking for a place to wait out the coming storm. My road had led me across the world in 1972 to New Zealand to enjoy a year of hippydom that was frozen in a time warp from circa 1969. My return in 1973 was marked by the arrival of Comet Kohoutec, and a bash in London called the Oh Kohoutec! Christmas Comet Party, at the Lyceum, featuring The Planet Gong.
Now, we were all aware that Gong was led by the legendary Daevid Allen, Australian resident of La Belle France. Most importantly for me, Daevid was the co-founder of The Soft Machine, the only other band, alongside The Pink Floyd, in 1966-7 who could claim to be house band of the underground.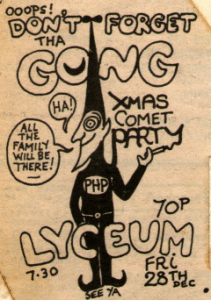 Gong was formed out of the ashes of the May 1968 Paris Revolution, and Daevid Allen was an avowed admirer of Syd Barrett's vocal and guitar style. (France being the most loyal and enthusiastic Pink Floyd / Syd Barrett community in the late '60's and early '70's. The French have always shown a close affinity for surreal and experimental musical genres.) Kevin Ayers had at one time been a member of the band. Gong had two albums out on Virgin at the time; Flying Teapot and Angel's Egg. Truly psychedelic, and Allen's vocals beautifully recalled the vocal style of Syd himself. (If you have never heard these records, do yourself a favour, and also check out Gong's 'You', and Steve Hillage's solo backed by Gong, 'Fish Rising'.)
And what a show Oh Kohoutec turned out to be! This was the real thing – space music that echoed the Barrett-era Floyd mixed with masses of absurdist humour, a great light show, oceans of Barrettesque glissando and blistering improvisation. Jesus Jellet took his clothes off and danced as usual, and Tim Blake, the Gong synthesiser player, threw bananas out into the audience during the climactic closing number. Merde! Culturally this was the business, it seemed like people had emerged from hiding in their most exotic finery just for this event.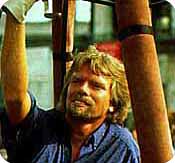 Flash! Cut to 1975. Another trip to New Zealand under the belt, then off to Goldsmith's College to begin Art School. Word had come to me that Gong had relocated from France and were living in an old farmhouse near Oxford, my home town. I was determined to make contact, so I hauled up at the Virgin Manor Studios with a scribbled note from Richard Branson inviting me to call if I ever needed a job. I quickly obtained the address of the Gongfarm, and made plans for the visit.
Terry and I arrived on foot at the gate to the farm. We checked our survival kits – 'Lurex woolley hat? – check! Ready rolled? – check! Mind? – check!' and down the path we trotted. Well, to cut a long story short we hit it off with the band straight away, becoming trusted hangers-on, or to use the correct terminology of the day, 'Liggers'. It was the last days of good lysergic and hash, very long hair, macrobiotics and mysticism. Doors were still open to strangers. I often minded the farm for Gong whilst they were away on gigs, and I witnessed some amazing music from behind the scenes. Quite often, after rehearsals at the farm, I got to sit in and play with the band. I recall one endless version of 'Interstella Overdrive' with Steve Hillage moving from drums to guitar and so forth. Tim Blake it turned out was an absolute Barrett nut. He used to lean a picture of Syd against his synth console for inspiration at gigs, and affected much of the legendary Barrett persona himself. Steve Hillage's partner was Miquette Giraudy, a beautiful French girl who appeared in the film 'La Valle', for which the Floyd provided the soundtrack.
Daevid did an interview about this time where he acknowledged Syd's influence on his glissando guitar style 'It's all Syd!' he explained,'I copied his glissando style after seeing Syd at the 'Technicolor Dream.' He said that he thought the gliss was amazing, hearing echoes of Gregorian chant and Debussy woven through its texture.
It was around this time, as legend has it, at a Gong party, that Robert Wyatt the Soft Machine drummer,fell out of an upstairs window which resulted in him becoming permanently wheelchair bound.
Daevid temporarily left the band that year, and Gong got Nick Mason to produce their 'Shamal' album (not psychedelic!). We attended a concert at Hammersmith Odeon around that time and pre-show we were all backstage with the Gong family indulging in this and that. Sue, my wife, and I were flicking through one of those rock photography books, and this guy stops us on one page and said 'Where was that Hendrix picture taken?' – I said it was from 'Christmas on Earth Continued'. He said, "I don't remember that" and I looked up and it was Nick Mason. I reminded him that it was the occasion of Syd's infamous last stand and he rolled his eyes and said 'Oh yes, that one' and laughed. After he walked off Sue asked 'Who was that?'. Well, you wouldn't have recognised him from earlier incarnations. Short hair and clean shaven, more like a lawyer than a rock drummer.
Flash! Cut to Sydney 1989
I'm walking past Paddington Markets on a Saturday when a familiar figure shambles by wearing a T-shirt bearing the slogan "The Invisible Opera Company of Tibet". There were very few people in the world who I knew could be wearing that slogan, so I span around and called "Dingo?!". Sure enough, after more than ten years it was Daevid himself. It seems that he was nearing the end of a lengthy low-key sojourn in Australia and was about to do some busking(!) at the markets. We fell to talking, and after catching up with the lives of mutual friends I mentioned that I was in the process of creating an audio-visual installation profiling Syd, and did he have any light to shine on his time as part of the '60's London underground. Well, no it turns out, the Softs and the Floyd very rarely spoke even though they shared bookings and so forth. It appears that the sense of community that the heads on the street felt was never really shared by their musicians. Syd very much kept himself to himself and Daevid really just admired him from a distance. Oh well….I caught up with Daevid's busking a little later and it was quite surreal, crouched in the street witnessing music which came in a direct line from Syd to Sydney, twenty two years down the track!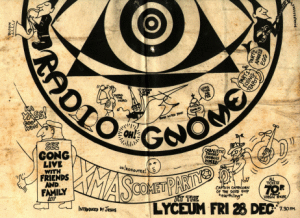 A couple of years later I was waiting at the counter of Budget Rent- A- Car in central Sydney when a very familiar figure arrived next to me. Now the last time I saw Dave Gilmour was back at the Crystal Palace Garden Party in (I think) 1970 (I stand to be corrected on the date – they performed Meddle in the rain – beautiful!). Imagine my surprise to see a rather rotund short haired chap of the Nick Mason ilk. He was over pre the Delicate Sound of Thunder tour and we spent an amiable ten minutes chatting away about nothing in particular.
So there are my Floydian memoires, excluding concerts after 1967. I hope that there were/are some resonance's with some of you who have read them. The '67 events changed my life, and Terry's, forever. For the better I hope. I 'm happy to hear from anyone who wishes to Contact Me about the material, and a huge thank you to Col for providing me with the opportunity to share it with everyone. Love forever – Ian