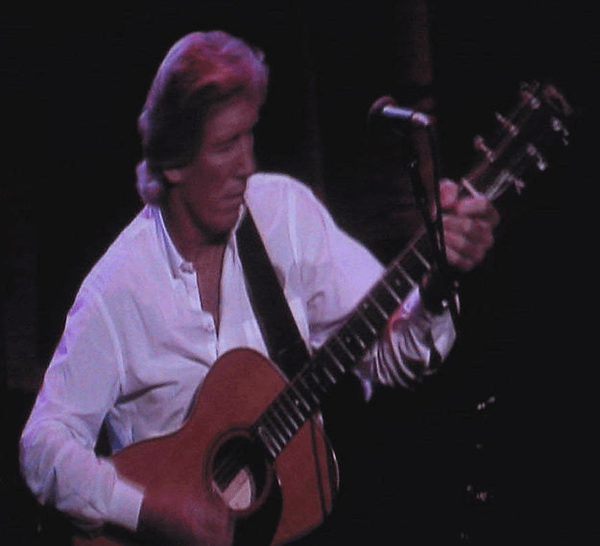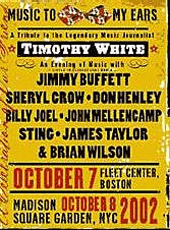 Next day was a drive to New York and the second show at Madison Square Garden. One of the reasons I decided to go was that I have always wanted to see a show at the Garden – I also had tickets for a Bowie gig on the Saturday in Brooklyn!
Same set up for the second gig – but Roger wasn't on first this time – Brian Wilson was. To me that was worth the trip in itself – he played an absolutely stunning version of God Only Knows.
I can't remember where Roger came down the bill but it was certainly a few artists in. I was else where during the other sets – having seen them the night before and being more interested in what was happening backstage 😉
I came back out and walked to the front and sat in a 5th row seat for Rogers set, which he had moved around. Tonight the order was Wish You Were Here, Flickering Flame and Comfortably Numb. Certainly a better way round. Again Don Henley guested on C Numb but came on stage late and missed his first lines. Roger filled in ;-). A much better performance of all three songs.
Again for the encore Rog repeated his performance from Boston – sang his verse and then went and hid – again next to Sting – but he seemed slightly more confidant.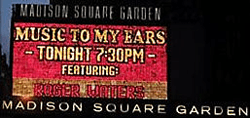 For most of the other artists sets Roger stood at the side of the stage with his arms around his lady and watched them perform. He really seemed to be enjoying the rest of the show.
Overall this was a better show than Boston musically – I thought the sound was also better.
As soon as the show finished the artists filed off stage and into their waiting limo's and cars – interesting to note the order – Brian Wilson first, then it was to be Sting but they lost him ;-), then Roger followed by the rest.
Thanks John E
---
Setlist Brian Wilson
California Girls / God Only Knows / Do It Again / Help Me Rhonda / Surfin USA
Jimmy Buffett
Far Side Of The World / A Pirate Looks At 40 / Marguaritaville
Roger Waters
Wish You Were Here / Flickering Flame / Comfortably Numb (With Don Henley)
James Taylor
Hound Dog / October Road (With Fiddle Player) / Stop Thinking 'Bout That / Mexico
Second Set
Sheryl Crow
Happy / Sun/Home / Steve McQueen
Don Henley
How Can I Stop From Singing (With Tim Schmit & James Taylor?) / Shine / Boys Of Summer / Get Up -Stand Up (With Sting)
Sting
Roxanne / Faith / Fields Of Gold / Every Breathe You Take / Fragile
John Mellencamp
Paper In Fire / Peaceful World (With Heather Hadley) / Small Town / Robert Johnson Blues / Pink Houses (With Patty Smyth)
All
This Train / Everyday People
Thanks John E