Music Heals ~ Roger Waters & MusiCorps 10-16-15 full show Constitution Hall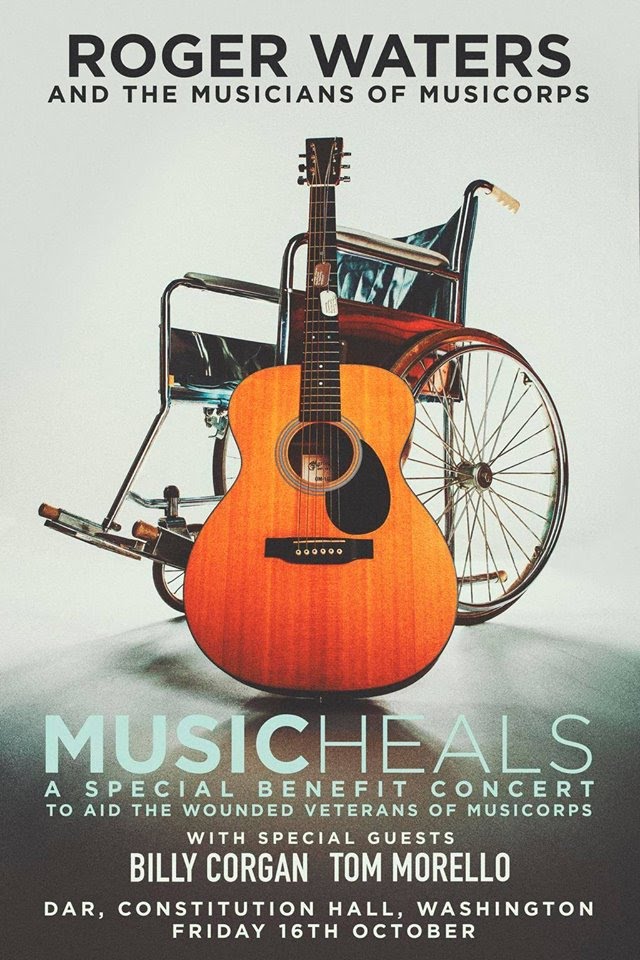 Roger Waters and the musicians of MusiCorps have announced a special benefit concert for Music Heals to aid the wounded veterans of MusiCorps at Washington DC's DAR on Friday October 16th. The show will include special guests Billy Corgan, Sheryl Crow, and Tom Morello. Tickets go on sale at 10am on Friday June 26th.
Music Heals, an exceptional one night only concert, where some of the world's biggest recording artists will join forces to raise money for MusiCorps – a charity supporting injured service men and women and their families. MusiCorps Band is made up of injured service members who have learned, and in some cases relearned, how to play instruments through the charity.
Roger Waters has supported MusiCorps for a number of years and served as a mentor to members of the MusiCorps Band, playing with the veterans at the Walter Reed Hospital in Washington DC and encouraging their love of music as part of the rehabilitation process.
Roger Waters says:
"The work I have done over the last few years with these men and women has been some of the most rewarding work I have ever done."
MusiCorps is a non-profit charitable organization which helps wounded veterans play music and recover their lives. Praised by the Wall Street Journal as "revolutionary," the conservatory-level program enables the wounded to learn, relearn, and perform music as a core part of their rehabilitation. MusiCorps is based at Walter Reed National Military Medical Center outside of Washington, DC, and is raising support and awareness in advance of national expansion.
Arthur Bloom, MusiCorps founder & CNN Top 10 Hero, 2014 says: "By injecting music into this space, we can inject life."