Roger Waters has become a patron of Cambridge based charity Escape Artists
The Pink Floyd legend was first approached with a view to getting him involved in Escape Artists' Cambridge Cantata, a song of the city project, which is due to be performed on September 25th by King's College Choir – the concert features a reworking of the band's classic songs Grantchester Meadows and Brain Damage. (Information on buying tickets to the Cambridge Cantata HERE )
Escape Artists Director Matthew Taylor said he was "thrilled" by the news.
"I'm absolutely delighted. Escape Artists uses the arts to help people with mental health issues back into the mainstream and having a patron of the stature of Roger Waters will help us immensely.
"Roger was born and brought up in Cambridge, and through his work and life with Syd Barrett in the early days of Pink Floyd has a good understanding of the enormous difficulties that mental illness can cause."
Speaking about his new role, Roger said, "I've always had a strong affinity with Cambridge, both through my own life and my time with Syd. His was an immense talent cut cruelly short. The work that Escape Artists do in helping people with mental health issues regain their confidence through music is invaluable and the Cantata is a high profile example of what can be achieved."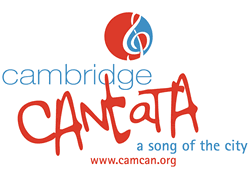 Escape Artists is a Cambridge based charity working through the arts to break down barriers and encourage social inclusion and empowerment across many marginalised groups. The company's clients include ex-offenders, people with mental health issues and the homeless.
Roger Waters on 'Brain Damage': "That was my song; I wrote that at home. The grass was always the square in between the River Cam and Kings College chapel. I don't know why, but when I was young that was always the piece of grass, more than any other piece of grass, that I felt I was constrained to 'keep off '. I don't know why, but the song still makes me think of that piece of grass. The lunatic was Syd, really. He was obviously in my mind." Our thanks to Matthew Taylor from Escape Artists for his assistance.