We know this is bordering on tabloid journalism, instead of a serious news, but we just had to bring you this.
Oscar Jaime sent us a couple of photos that were taken at one of Nick Mason's book signings earlier this year.
Oscar says that the two circular objects that can be seen in both photos, are thought by some people to be ghosts!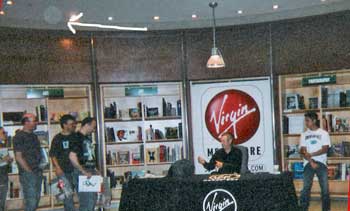 We did a bit of research, and did indeed find a number of web sites, where you can see other pictures featuring these objects. Apparently they are called 'Orbs'. Check It Out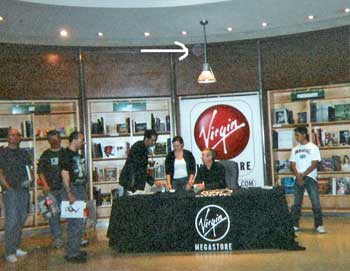 Trick of the light? Dirt on the lens, or ghosts? Like all good tabloids, We report – You Deride. :~}