Sheet Music
1977 Press invitation to 'Animals' launch
Wall premiere ticket
The above telegram was sent to Pink Floyd by Harvey Goldsmith on 14 Nov 74. It Reads:
Pink Floyd Empire Poll Stadium Wembley
Best Wishes Pink Floyd on your first night at Wembley. We're looking out for the Pyramid sign. All our love Harvey and all the rest at John Smith Entertainments.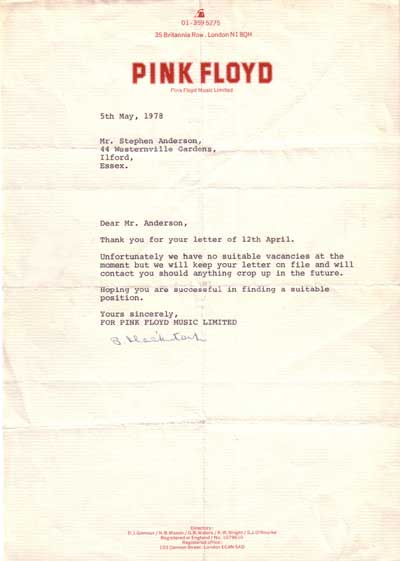 We would like to thank Steve Anderson for sending us part of his extensive collection. Steve has also donated a large amount of material for the Tour Book Project part of this site, and other material besides.