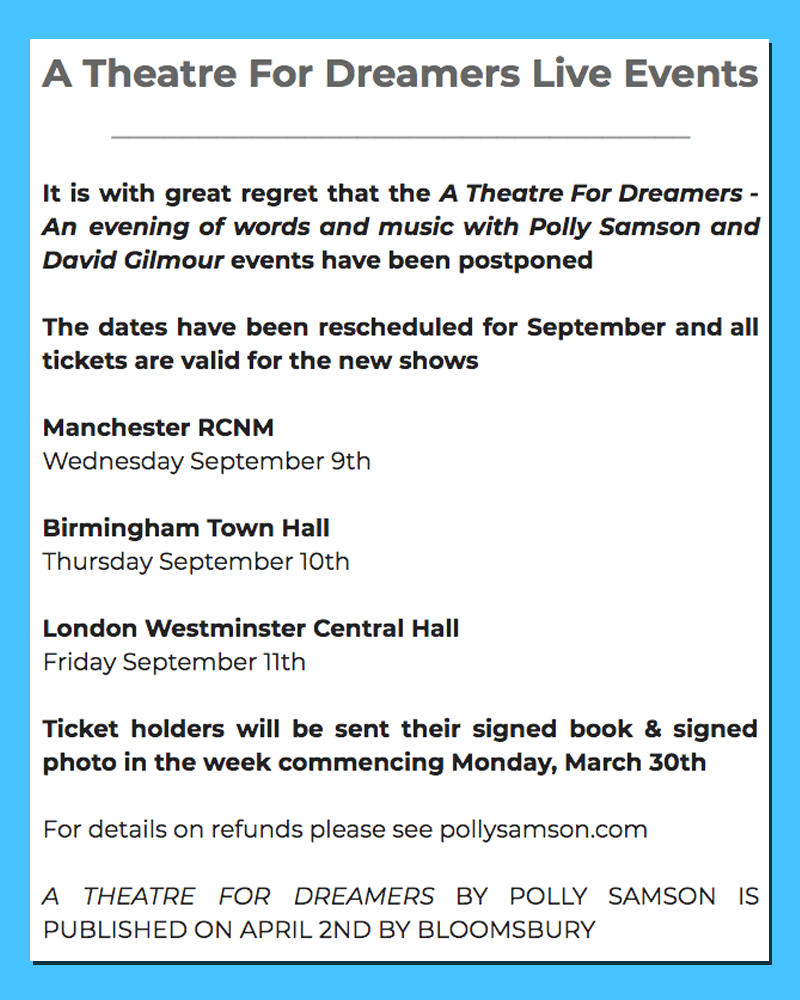 Polly Samson and David Gilmour have announced their 'A Theatre For Dreamers' live events have been postponed until September 2020.
Following recommendations from governments and world health experts, many concerts and sporting events are being cancelled or postponed until late 2020.
A Statement from Polly Samson was issued on her Official Facebook Page – "I'm really sad to say that we need to postpone our A Theatre For Dreamers live events, but we know it's the right thing to do. The good news is that we have new dates in September and you will still be sent your signed book and photo in publication week."
Tickets for the events will be valid for the new September dates and ticket holders will still receive their signed books and photos in early April.
More information can be found at http://www.pollysamson.com