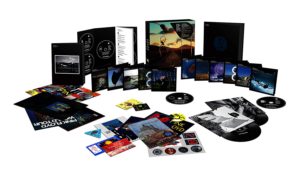 An Amazon listing for "Pink Floyd: The Later Years 1987-2019" has appeared on Amazon UK.
There aren't many details yet, but it looks to include the oft mentioned A Momentary Lapse of Reason remix (removing some of the 80s), along with remasters of the various live albums and live videos from the era.
There will no doubt be studio out-takes, concert screen films and other live cuts from the 1987-1989 and 1994 tours.
On November 29, 2019, Pink Floyd Records will release 'Pink Floyd The Later Years', an 18-disc set (5 x CDs, 6 x Blu-Rays, 5 x DVDs, 2 x 7″ plus exclusive photo book and memorabilia) covering the material created by David Gilmour, Nick Mason and Richard Wright from 1987 onwards. The period generated record sales of over 40 million worldwide and included three studio albums: 'A Momentary Lapse of Reason', 'The Division Bell' and 'The Endless River' as well as two live albums: 'Delicate Sound of Thunder' and 'Pulse'. With additional production from David Gilmour and Andy Jackson, over 13 hours of unreleased audio and audiovisual material, including the sought-after 1989 Venice and 1990 Knebworth concerts, 'Pink Floyd The Later Years' is a must for all fans.
Pre-order at Amazon UK or Amazon US now.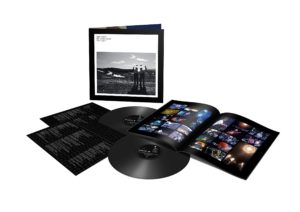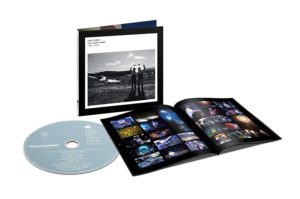 Listings have also gone up for a 2LP/1CD Highlights of The Later Years 1987-2019, which can be found on Amazon UK 2LP and Amazon US 2LP/Amazon US 1CD.
Once again, details are scarce and will be updated as soon as we get an official announcement.