Zee : Identity 2017 Edition Release Update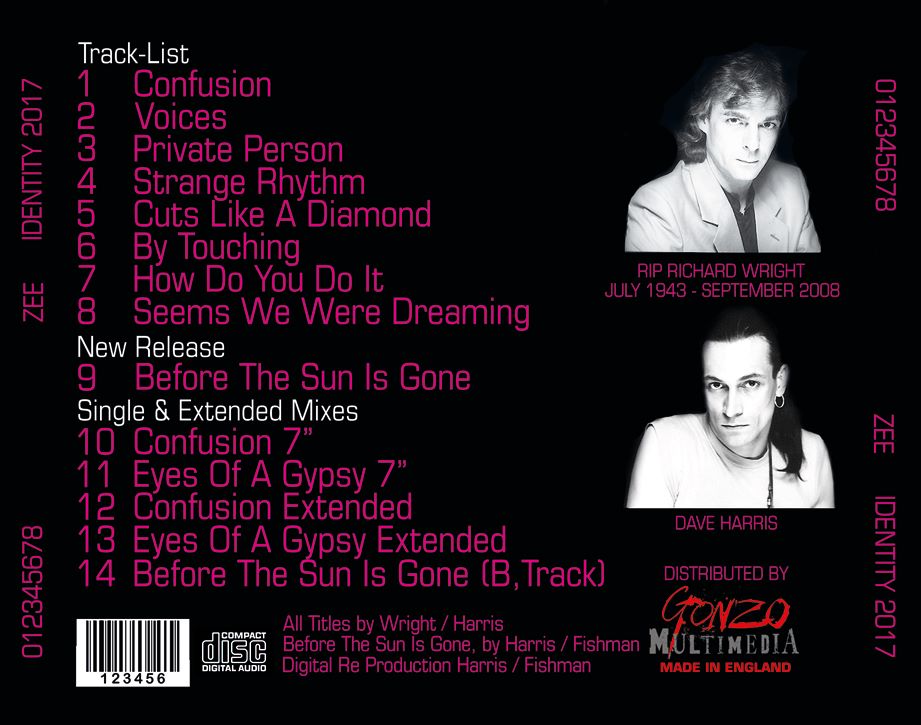 Things have been rather quiet regarding the new edition of Rick Wright and Dave Harris's 1983 Zee Identity Album, Dave recently posted a statement on social media showcasing the back cover and announcing the track listing.
" Hello, to all my Zee friends. I am hanging on for an early December release of the album, which would be lovely for Christmas. At this point we are waiting for all agreements to be settled. Now the Summer holidays are over, I am hoping for a quick response. I must apologize for the time the release has taken, I shouldn't have mentioned any dates earlier as that was what I was aiming for. So in the meantime, here is a copy of the Deluxe CD package Back cover, with the Track Listing as it will be…………I will keep you posted. Regards, Dave "
We will of course make sure you guys are first to know when we here of the release date and various formats.