David Gilmour – Live In Gdańsk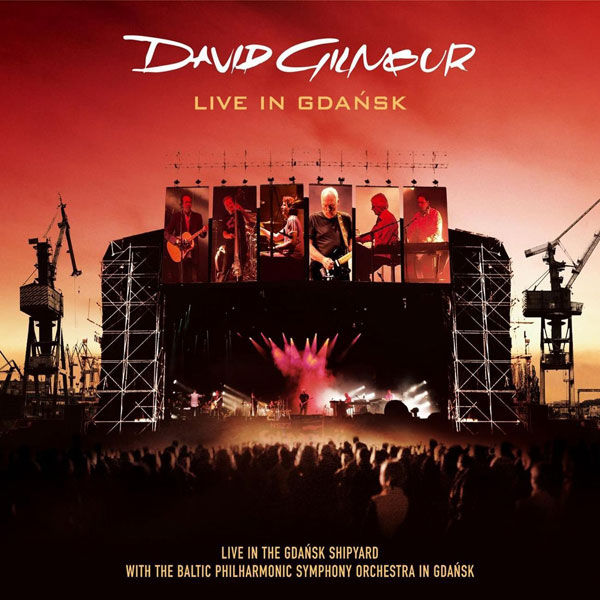 On 22nd September 2008 David Gilmour released 'Live In Gdańsk' – a double album and concert DVD.
David Gilmour's first solo live album captures the magic of his concert held in front of 50,000 fans in the Gdańsk shipyards in Poland. This final performance from his critically acclaimed 2006 'On An Island' tour features Pink Floyd classics never previously performed with an orchestra. The concert marked the 26th Anniversary of the founding of trade union Solidarity in Poland and the historic importance of the date magnified the night's breathtaking atmosphere.
The 2.5 hour DVD accompanying the live album fully portrays the drama of the Gdańsk concert, set against the industrial landscape of the shipyard and the crane-filled skyline. It includes both concert footage and a riveting documentary featuring David Gilmour and the Baltic Philharmonic Symphony Orchestra in Gdańsk.