Pink Floyd's Nick Mason wants to play drums for Harry Styles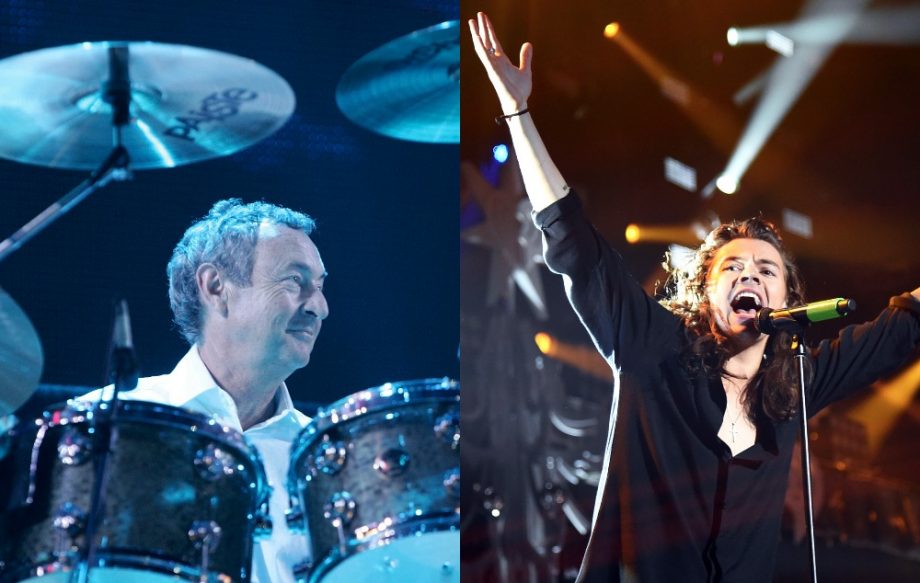 Pink Floyd drummer Nick Mason has said that he wants to play in Harry Styles' band.
The One Direction star released his self-titled debut solo album on Friday(May 12). To promote the record, he appeared on Radio 2's Breakfast show with Chris Evans this morning, alongside fellow guest Nick Mason.
On the show, Mason described first hearing Styles' song 'Sign Of The Times'. He said: "I happened to be driving along and I heard Harry's single. I listened to it and the DJ said afterwards, 'It sounds a bit like Pink Floyd to me' and I thought, 'Yeah, I could play that'. I listen to music on the radio in a particular way, which is [in terms of the] drums and bass. My belief is that bands are made up of bass, drums and a bunch of novelty acts. Anyway, I heard [Style's single] and I thought I'd ask Harry if I could play drums on a track on his next album."
"I would say yes," Styles replied, adding that Mason could play on his live tour. "My drummer Sarah [Jones, former New York Pony Club/Hot Chip drummer] is actually a major fan of yours," Styles continued