Pink Floyd to launch Interstellar Overdrive for Record Store Day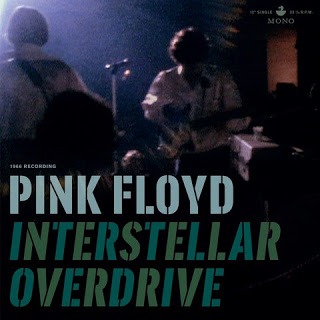 Pink Floyd will release a previously unheard version of 1966 instrumental Interstellar Overdrive on 12-inch vinyl for this year's Record Store Day, They'll launch Interstellar Overdrive – a previously unheard mono instrumental recording of the 1966 track – on April 15 on heavyweight 180-gram vinyl.
It'll play at 33⅓ RPM and will come with a fold-out poster and an A6 postcard featuring a classic image of the band taken while they were recording their debut single Arnold Layne.
A statement reads: "Written and performed by Syd Barrett, Roger Waters, Richard Wright and Nick Mason, Interstellar Overdrive is an unheard recording from 1966, running at a hefty 14 minutes 57 seconds long.
"The original recording was done at the Thomson studio in Hemel Hempstead, Hertfordshire, on November 31, 1966, before the band were signed to EMI. "A different, shorter version of the track appears on the band's debut album The Piper at the Gates of Dawn."
A limited run of the single will also be available at The Pink Floyd Exhibition: Their Mortal Remains at London's Victoria & Albert Museum from May 13.