Pink Floyd – I Was There – New Book Release By Richard Houghton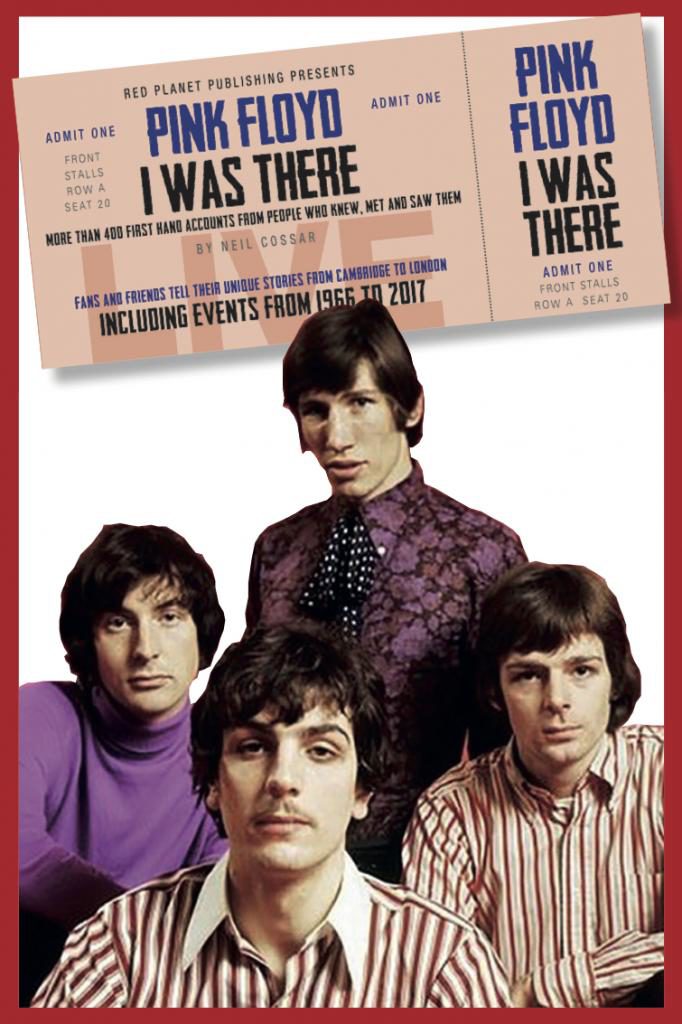 A book containing over 350 fan memories of seeing Pink Floyd live has been published.
Collated and edited by music writer Richard Houghton, 'Pink Floyd – I Was There' comprises memories of the band in action going back to their earliest days in the Swinging Sixties.
Richard, who has compiled similar anthologies on The Who and the Rolling Stones, said: 'The book is a slightly different take on the history of Pink Floyd, as it's trying to tell their story as a live act in the words of people who witnessed them in performance. It includes gig memories from the UFO Club and before, and is bang up to date with memories of Roger's Us+Them tour. Hopefully it captures people's memories faithfully and will give those who were there fond memories and those who weren't a sense of what it was like.'
Richard is now working on a similar book about Jimi Hendrix but is still keen to hear people's Pink Floyd memories. He said: 'I've had several people share Floyd stories with me since the book went to print and so I'm collecting material for a possible volume two.'
Pink Floyd – I Was There is available to buy online direct from Red Planet Zone by clicking here.