The Pink Floyd Exhibition: Their Mortal Remains Update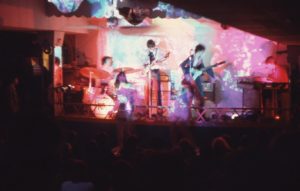 The West End basement bar where Pink Floyd got their big break will be recreated inside the V&A for a new blockbuster show dedicated to 50 years of the giants of rock.
Fans will enter the exhibition by climbing into the back of a replica of the beaten-up old Bedford van they toured in during their early days.
The story of their career, taking in multi-million-selling albums and spectacular concerts full of theatrical effects, will then unfold.
A section dedicated to the UFO club in Tottenham Court Road, where Pink Floyd be-came the unofficial house band 50 years ago, includes a psychedelic light show  created by designer Peter Wynne Willson, who worked with the band at the time.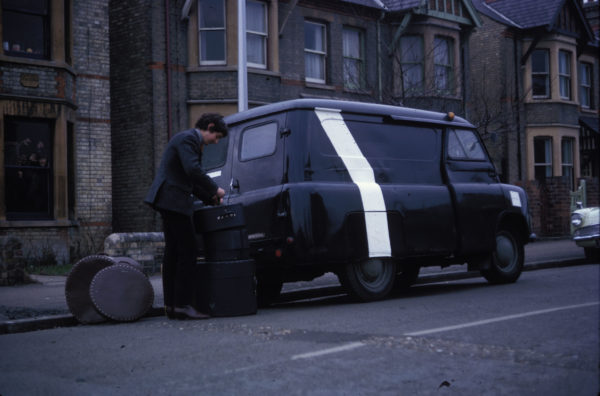 The show will open in May. Researchers, led by long-time Pink Floyd collaborator Aubrey "Po" Powell, spent more than two years hunting down memorabilia in the homes of band members including bass player Roger Waters. Some 350 exhibits include a painting by original lead singer Syd Barrett, guitars, album art, and clothes worn by the band when they were starting out and kept ever since by drummer Nick Mason.
Mr Powell said: "Nick was a collector from the early days. He had a very well organised archive and had shirts from the UFO days kept on hangers.
"We searched through their houses and barns and sheds. You would open up a box and there would be a Gerald Scarfe piece of animated film in pristine condition that's been untouched for 30 or 40 years."
One exhibit is a letter from the helicopter pilot hired to chase the giant inflatable pig, suspended above Battersea Power Station for the cover of 1977 album Animals, after it broke free and floated off towards Kent.
Another item is a cane used to punish some of the band members during their Cambridge school days which helped inspire the character of the Teacher in The Wall.
Mr Powell said: "The Teacher was taken directly from Roger's teacher at school, who was a bully. We went back to the school and found they still had the cane that was used  on them. I told Roger and he was over the moon about that."
Waters and Mason were expected to make a rare public appearance together today to discuss the show — but Mr Powell said the trip down memory lane had not plastered over all the cracks in the band's famously fractious relationships. "I would like to say 'yes' but no comment will be appropriate," he said.
"This is about a band that have gone on for 50 years, made some of the most fantastic music ever, and judging by audiences at their solo shows are as popular as ever."
The Pink Floyd Exhibition: Their Mortal Remains runs from May 13th to October 1st. Tickets are on sale now.