Pink Floyd : Director Adrian Maben Hosts Live At Pompeii Event Screening In Paris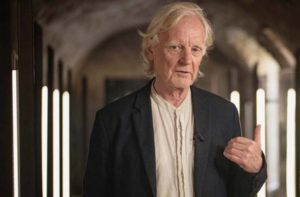 On Until Clignancourt University Center,
" The Evening consists of a screening of the film Pink Floyd in Pompeii followed by a interview and discussion in the presence of the director Adrian Maben and his script editor Zoé Zurstrassen.
In 1971 a two thousand year old open stone amphitheater hosted a young English rock band called Pink Floyd for a musical feature film.
A distinctive sound and performance worthy of Abbey Road, images of beauty, and especially a moment of rare creativity, this is what the film of Adrian Maben offers us in its exceptional timelessness.

The event has been Organized by Improvisades and the Cultural Service of Paris-Sorbonne, in partnership with Structures Sonores Baschet.
Tickets are free of charge and available to book online by clicking here.
(Article translated from French using google translate)