Pink Floyd : Announce latest vinyl reissues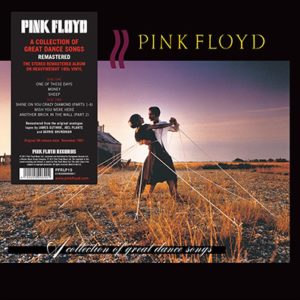 Pink Floyd reissue A Collection Of Great Dance Songs and Delicate Sound Of Thunder on vinyl on November 17.
These are the first time they have been available on this format for well over twenty years. These are the band's first 'best of' and live albums to be remastered on vinyl.
Both are mastered from the original analogue studio tapes with album artwork faithfully reproduced.
A Collection Of Great Dance Songs was originally released in 1981 and contains alternative mixes and versions of "Shine On You Crazy Diamond", "Another Brick In The Wall (Part 2)" and "Money".
Delicate Sound Of Thunder was recorded live over five nights in August 1988 at the Nassau Coliseum, Long Island, NY. It was the first rock album to be played in outer space.