Phil Taylor : The Black Strat (Fourth Edition) Released 2017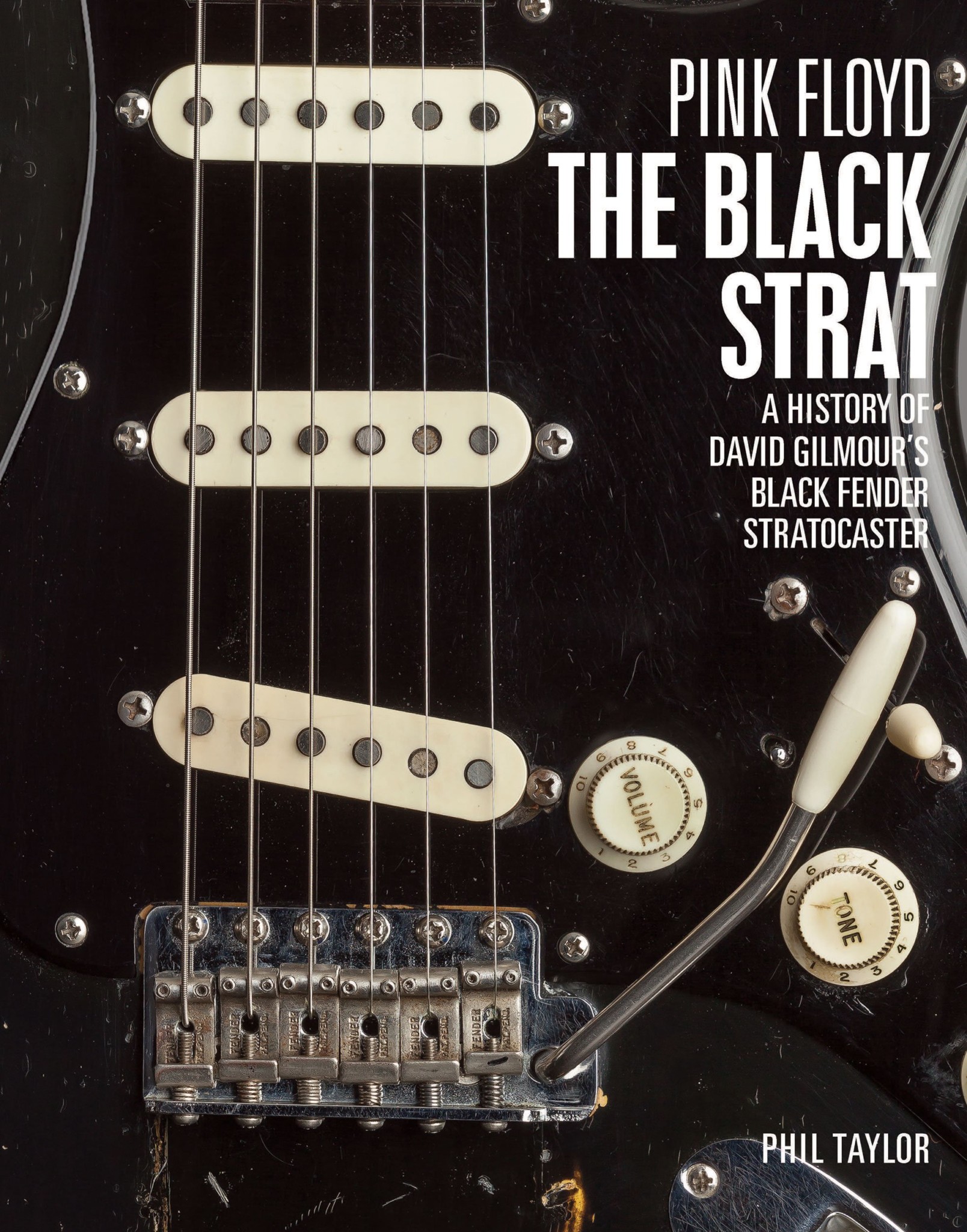 Written by Phil Taylor, Pink Floyd guitarist David Gilmour's personal guitar technician and studio manager, the band's chief backline technician since 1974 and the only person to know Pink Floyd's equipment better than the band members themselves.
This is his authorised listing from Amazon for the new updated fourth edition. With 56 new pages offering an 'Access All Areas' pass to see behind the scenes of rehearsals, equipment and technical information.
The book contains over 400 photographs and diagrams within its 252 pages, many personal and previously unpublished in a chronological journey from 1970 to 2017.
It explores the phenomenal life of The Black Strat, David Gilmour's favourite iconic and legendary black Fender Stratocaster.
This new large format 2017 edition, published to accompany the V&A exhibition 'Pink Floyd: Their Mortal Remains', offers a rare insight into the world of David Gilmour's quintessential guitar.
The music created with this humble Strat has entered into the homes and lives of quite literally billions of people.The Black Strat is a rewarding, accessible and superbly produced book that all Pink Floyd fans will thoroughly enjoy.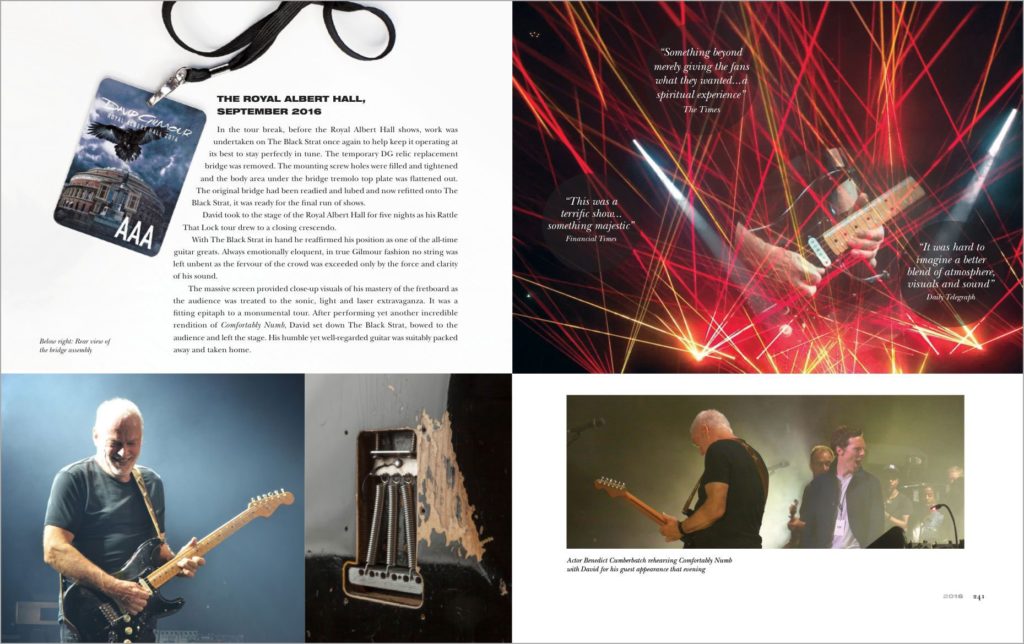 The Black Strat has featured on Pink Floyd tours and iconic albums including: Atom Heart Mother, Meddle, Obscured By Clouds, The Dark Side Of The Moon, Wish You Were Here, Animals, The Wall, The Final Cut, The Endless River – on the film Pink Floyd: Live At Pompeii and at the Pink Floyd reunion with Roger Waters for Live 8.
It has also appeared on David's solo tours and projects: David Gilmour, About Face, On An Island, Remember That Night, Live in Gdánsk, Rattle That Lock and David Gilmour Live At Pompeii.
David has played it with many special guests including Jeff Beck, David Bowie, Paul McCartney, Kate Bush, Brian Ferry, Benedict Cumberbatch and many more.
A must read for any serious Pink Floyd fan. A must for all Pink Floyd fans.
The Book is available in small quantities on Amazon using the search term "Pink Floyd: THE BLACK STRAT – A History of David Gilmour's Black Fender Stratocaster – Fourth Edition"

Please Note : A Fleeting Glimpse does not receive any funding at all, Donations are most welcome or you can support this site by using our sponsors links. This is especially true with Amazon, If you wish to purchase ANYTHING from Amazon, please use our special links. 
USA | UK | CANADA Thanks!