New issue of UK's Prog magazine Features Article on Nick Mason's Saucerful Of Secrets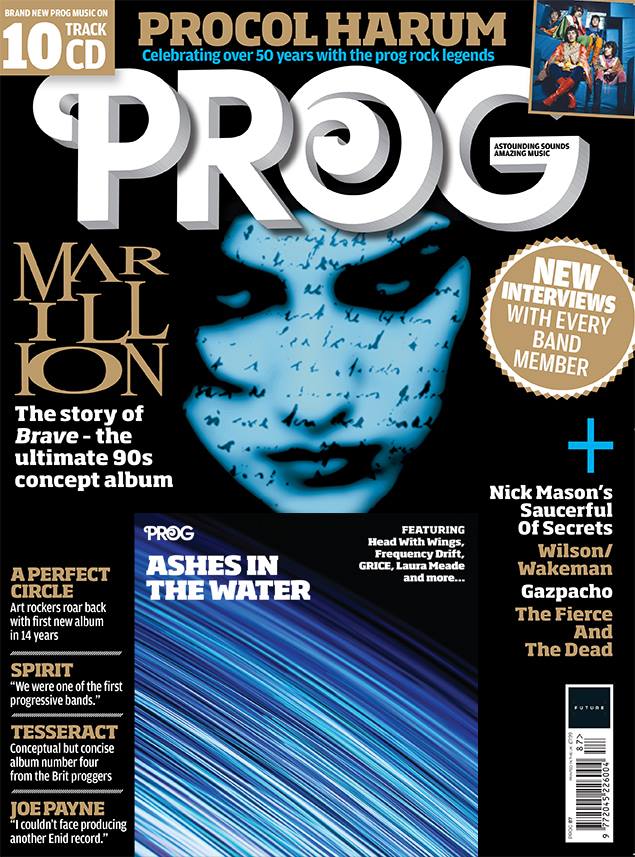 In the newset edtion of Prog Magazine Issue Number 87 (10th May), Nick Mason is featured with an extensive article talking about his returning to the stage with a new project that pays tribute to the seminal years of his former band.
Nick Mason's Saucerful Of Secrets includes not only the Pink Floyd drummer but also guitarist Lee Harris (Blockheads), Keyboard Player Dom Beken (ex- The Orb), Floyd bassist Guy Pratt, and Spandau Ballet's Gary Kemp on vocals and guitar.
"I'd been ruminating on playing again rather than just talking about the old days" says Mason. "It seemed like a good idea and it sounded as though we could actually find enough peope commited to doing it, so it's sort of crept into the consciousness, I suppose. I think once we actually got some instruments and played together it was a case of "Oh yeah, this is fun and it could work!"
Prog Magazine is available in most UK magazine retailers and is also available on iPad, Google Play, Kindle and Nook.
For International visitors You can purchase Prog Magazine, online by clicking here.