Guy Pratt : Inglourious Basstard Edinburgh Fringe Festival 2017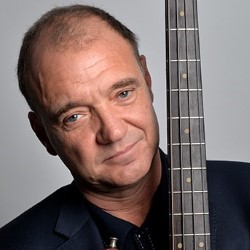 12 years ago, Guy Pratt first came to the Fringe to share his stories of life at the pointy end of the music business. Since then, he's travelled the world with them to great acclaim, and been busy collecting new ones in his day job as bass player to the stars. Come and hear a rollicking and riotous retelling of a reckless rock'n'roll life. 'Wonderfully indiscreet' (Mojo). 'A natural raconteur with a droll turn of phrase' (Guardian).
Guys performances take place at the Frankenstein Pub (Venue 304), Edinburgh, United Kingdom and are from 5pm Daily from August 14 – 20th and the 22nd – 27th.
Tickets are available online by clicking here