Ferrari F40 Owned By Pink Floyd's David Gilmour Goes Up For Sale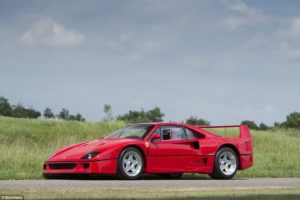 Fewer things add more value to a collectible car than a celebrity's name scrawled in the log book.
So expect to pay big bucks if you want to get your hands on some of the cars up for auction at the Goodwood Festival of Speed in a week's time.
That's because the lot list includes an incredibly rare Ferrari F40 that was formerly driven by Pink Floyd guitarist and platinum-selling solo artist David Gilmour
Gilmour's Ferrari F40 is one of the highly collectible early generation cars.
You can tell by the sliding side windows – newer versions had manual wind-down windows.
Ferrari F40s are selling for silly money these days – a low mileage example sold at an RM Sotheby's auction last year for £1million.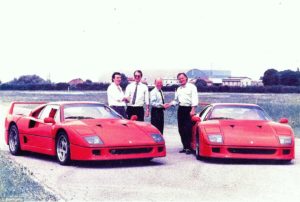 Bonhams would expect this car to achieve something similar (though it has refused to put an estimate on this collector's item) as it was first owned by Pink Floyd singer and guitarist, David Gilmour.
David and then band mate Nick Mason went to pick their matching F40s up from Ferrari's Fiorano test track shortly after performing in Modena as part of a 1988 tour – the pair then enjoyed a trip across Europe back to the UK in Italian stallion formation.
You can find out more by clicking here