David Gilmour : Feature In April Edition Number 444 Of UK's Guitarist Magazine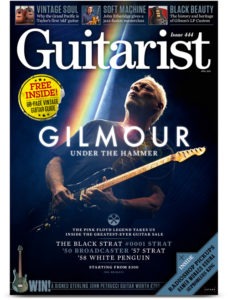 Just hitting the shelves is a new edition of the UK's Guitarist magazine with an issue number of 444, This is a very intresting edition that features an extensive coverage and anidotes from David Gilmour on his upcoming guitar auction.
Theres is some great photographs and background information on some of Davids key guitars and the alterations that some instruments have had to make them personal for Davids playing prefrences.
The new issue is currently on shelves in all major UK retailers but for those overseas dont panic you can order your copy online by Clicking Here.