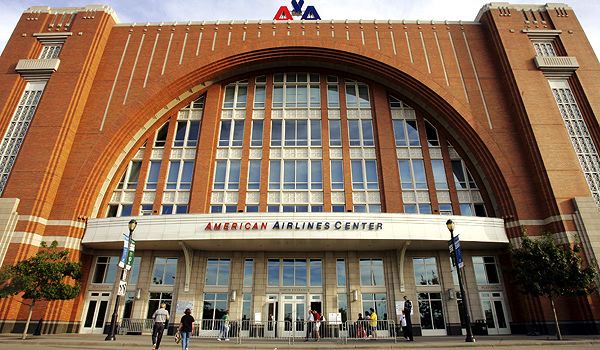 Capacity 21,000+
The American Airlines Center (AAC) is a multi-purpose arena, located in the Victory Park neighborhood, near downtown Dallas, Texas.
The venue serves as the home to the Dallas Mavericks of the National Basketball Association, and the Dallas Stars of the National Hockey League. The arena is also used for concerts and other live entertainment. It opened in 2001 at a cost of $420 million.
American Airlines Center was designed to be the heart of a new urban, commercial area designed to reinvigorate the city of Dallas called Victory Park. The facility itself features a conservative, traditional design with sweeping brick façades and smooth arches, and has been graced with a number of awards (below). The interior includes retractable seating, public art and a state-of-the-art technological arena. Because of the Quonset hut-like appearance of its roof and the fact that American Airlines holds the naming rights some fans have come to refer to it as "The Hangar".
---
Can YOU help? We are looking for any material related to this show. Scans of posters, news items, ticket stubs, show pictures, or anything else you may think be of interest to our visitors. Thanks. Please send any show material to liam@pinkfloydz.com