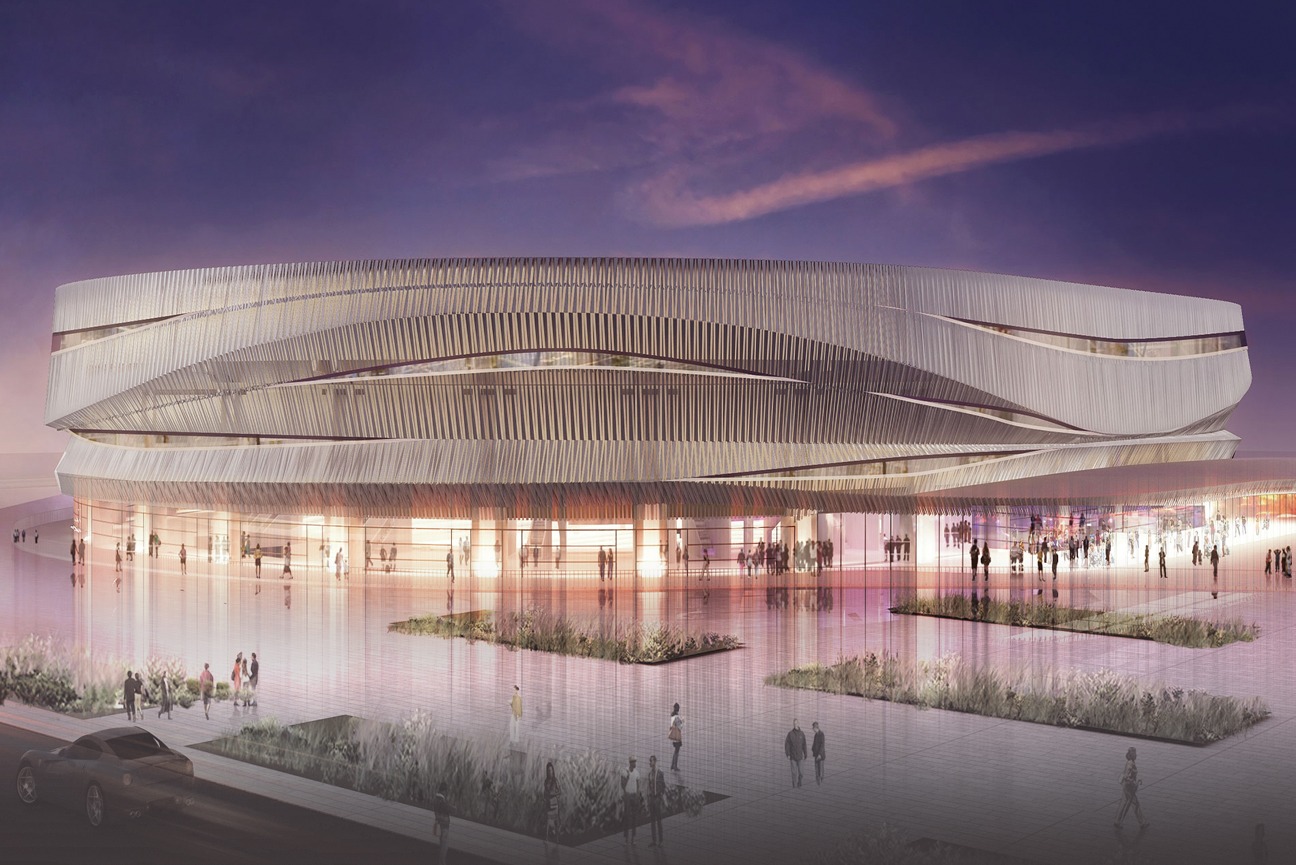 Capacity 19,000+
Nassau Veterans Memorial Coliseum, commonly known as just Nassau Coliseum, is a multi-purpose indoor arena in Uniondale, New York, United States. It was open from 1972 through 2015 and is currently undergoing renovation with an expected completion in 2017. The Coliseum is located approximately 19 miles (31 km) east of New York City on Long Island.
Opened in 1972, the Coliseum occupies 63 acres (25 ha) of Mitchel Field, site of a former Army and Air Force base. The facility is located in the Town of Hempstead, within the Uniondale 11553 ZIP code. The Coliseum was used for sporting events, concerts, large exhibitions and shows of various kinds, as well as trade shows — 44,000 square feet (4,100 m2) at the main arena, 60,000 at the Expo Center.
The Coliseum was one of only two venues in the United States where Pink Floyd mounted their limited run of shows for The Wall Tour. Five concerts were performed from February 24 through 28, 1980 one of which was filmed and only appeared as an underground tape. In August 1988, they recorded and filmed the Delicate Sound of Thunder over four nights at the Coliseum.
---
Can YOU help? We are looking for any material related to this show. Scans of posters, news items, ticket stubs, show pictures, or anything else you may think be of interest to our visitors. Thanks. Please send any show material to liam@pinkfloydz.com