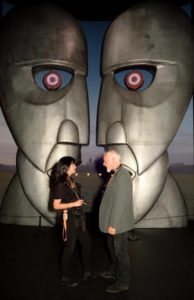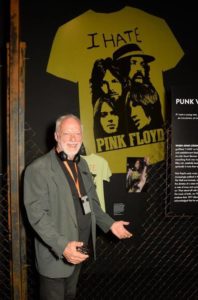 As we approach the mid-point of The Pink Floyd Exhibition: Their Mortal Remains staging at London's Victoria & Albert Museum, tickets are selling well for the remaining dates. If you are intending to catch it before it closes, we suggest you secure your tickets soon to avoid disappointment: http://pinkfloydexhibition.com/
We advise you to book in advance online as the museum only has a small allocation for on day tickets.
Here's a couple of photographs by Richard Young (Richard Young Gallery, @RichardYoung110) of David and Polly visiting the exhibition in May this year.