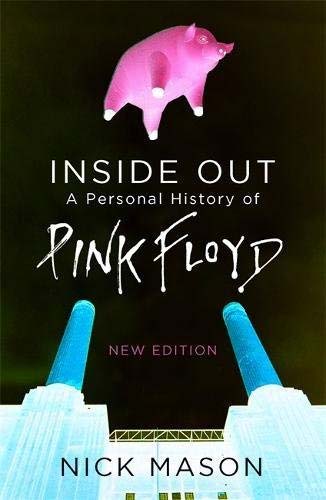 It would only be logical, parallel to the opening of the Pink Floyd exhibition, the premiere takes place in London on May 13th at the Victoria & Albert Museum, with all the international coverage and the expected turnout about one or the other re-release to the market allow! Random or not, the English version of Nick Mason's book, Inside Out: A Personal History of Pink Floyd.

The last update, the Mason 2004 written Pink Floyd story, took place in 2007 and is therefore 10 years ago. The update contained a postscript, in which he addressed the meeting with Roger Waters, on a holiday in the Caribbean, which led to the rehabilitation of their friendship. In addition, the performance of Pink Floyd, in "Live 8" on July 2, 2005 in Hyde Park, is explained in detail by him.
WIth the passing of Rick Wright and Storm Thorgerson, The release of  "The Endless River", the very last Pink Floyd album, There could well be new topics for chapters of the re-edition, if any new are included.
Paperback: 416 pages
Publisher: Weidenfeld & Nicolson;
Edition: Updated Edition (May 4, 2017)