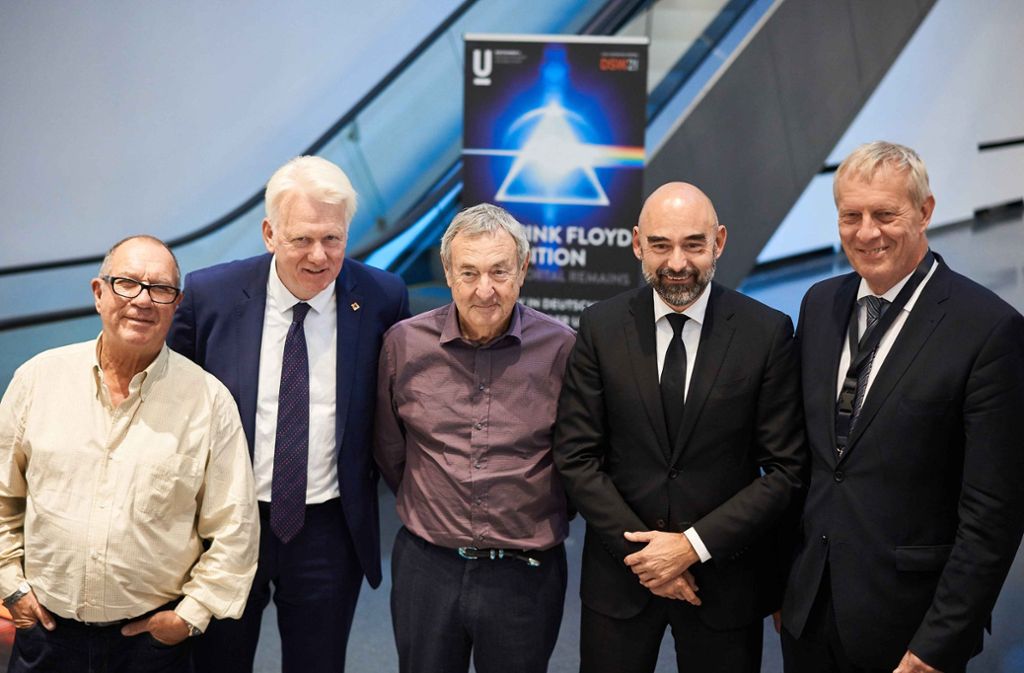 Aubrey Powell recently confirmed in a Press release confrence for the opening of Pink Floyd – Their Mortal Remains in Dortmund, that not only is he working on the Animals 5.1 SACD release due early next year. He is infact working on a secret new box yet entitled The Later Years which is a elaborate box set of their collected work of Pink Flloyd between 1987 – to present (Roger Waters quit the band in 1986 and is not featured on the last 3 studio albums or acompanying tours)
It was Aubrey Powell himself who confirmed that he is currently working on not only the exhibitions "Hipgnosis – Daring To Dream" and "Pink Floyd – Their Mortal Remains " , but also a still "secret" new box set, or two, and is keeping himself busy.
It was also stated in the confrence that  the elaborate box set should be available in November. He already has ideas for the cover.
Following this new information a member of Pulse and Spirit, our friends over at the german based fanzine posted that
" I was in Wilhelmshaven on Sunday and there I had the opportunity to ask specifically! The LATER YEARS BOX should therefore be released in November 2019, including the complete concert of the Nassau concert in 1988 as part of the Delicate Sound Of Thunder tour … Also for the new ANIMALS cover he has become active, it will show the Battersea in the conversion with the construction cranes in the evening light! This should come in early 2020, whether as a boxset he could not or did not want to say … "

We will of course keep you upto date as more information becomes available.